Building Conversations. Building Green. Building Good.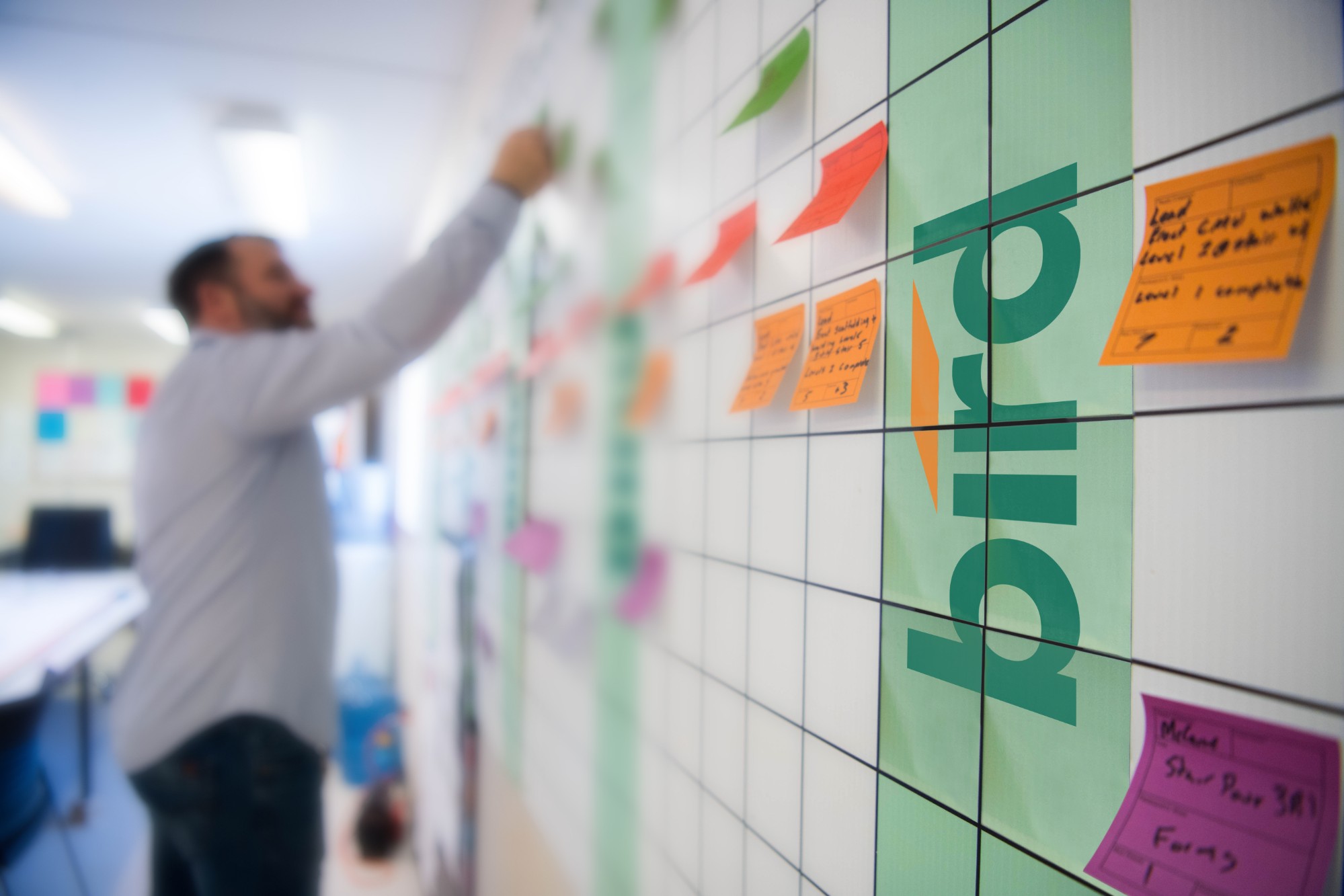 Date Published:
January 26, 2022
Reflecting on the changes in the construction industry (or AEC industry) over the last 25 years, I am encouraged by the increasing pace of transformation and innovation, particularly with respect to new technologies and enhanced sustainability, which create immense opportunities. Every day I speak with our project teams from across the country, and hear about the innovative solutions, technologies, and systems they are using to deliver projects more efficiently, more affordably, and more sustainably. Our culture of continuous learning empowers the partnership of cross-functional teams across Canada to implement solutions and continuously creates opportunities to build better across each project we work on.  
This approach is foundational to the Bird culture and is a pivotal reason why Bird became a Strategic Partner with Building Good, as this initiative serves as a public platform for these collaborative, innovative, and pace-pushing conversations, moving the discussion out of the four walls of one organization and creating a bigger opportunity for real change. During our partnership with Building Good, I foresee dynamic conversations around the exciting and bold transformation of our industry, and the opportunity to support this change by leveraging over 100 years of Canadian building experience.  
The natural alignment between Building Good and Bird's outlook is encompassed in our four sustainability pillars of Work Green, Live Green and Build Green, which are rooted in our Commitment to Governance and accountability across the organization. In this blog, I will outline the synergies between the boots on the ground at Bird, and the forward-looking conversations taking place through Building Good.  
Innovative Changes – Work Green  
The development and application of innovative solutions in sustainable construction is essential, and while these vary depending on the project type, the service provided, and the client's needs, we must remain aware of the opportunities to amplify positive change. This entails seeking to deploy these collaborative and forward-looking solutions wherever possible and appropriate across the buildings we construct and maintain, the infrastructure we create, and the industrial projects we build and support. 
Technologies like Building Information Modelling (BIM) and Virtual Design Construction (VDC) are key supporting tools for building better, by identifying schedule efficiencies, reducing errors, enhancing design, and providing an opportunity to reduce building impacts, the result is a more sustainable outcome. Although Bird and many of our peers have been utilizing these solutions to some extent for years, they are still not fully implemented throughout the AEC industry or used to their full potential.  
Innovation is driven through open dialogue and the sharing of new ideas. Collaborative contracting models such as Integrated Project Delivery (IPD) showcase the myriad of benefits through purpose-driven collaboration that spans every aspect of the project lifecycle. Starting with early engagement between multiple project stakeholders, including the client, contractor, consultants, and trade partners, IPD encourages the sharing of information, innovations and ideas, and the collective accountability of the whole project team. This approach encourages the consideration of multiple perspectives, creates openings to consider fresh solutions, and can have a transformative impact on a project, our industry, and across society as new ways of working and building are developed.  
Building Purpose – Live Green 
Responsible and responsive leadership extends beyond providing a safe and inclusive workplace that supports both the physical and mental wellbeing of our employees. Achieving a positive community impact in the areas where we work and live contributes to pride across our organizations in the work we do and how we do it.  
As our industry continues to transform and respond to societal changes, it has never been more important to ensure that individuals choose to pursue a career in AEC, and that they continue to make that choice. Promoting professional development across our workforce and supporting career growth is one aspect to retaining engaged team members. We also need to consider how our industry can attract top talent from younger demographics, whether that is those who have recently entered the workforce or those who are in the process of completing their education. Through initiatives such as mentorship programs, scholarships, student work placements, and new graduate programs, we can raise awareness about the rewarding careers available in the AEC industry. The development of a young, dynamic, and diverse workforce fosters innovation and collaboration as incoming employees and legacy employees merge new perspectives with historical knowledge and expertise. This can create the optimal environment for developing practical, innovative, and sustainable solutions that result in real change.  
An essential part of developing our industry's workforce is creating opportunities for the participation of underrepresented groups and removing barriers to entry. I am immensely proud of the meaningful partnerships Bird has fostered with Indigenous communities across Canada, including the continuous development of employment, and procurement opportunities with the communities in which we work.  
During the Canadian portion of the Enbridge Line 3 pipeline replacement project, the project team connected with over 145 Indigenous communities and achieved 20% Indigenous employment. This included 42 Indigenous direct hires by Bird, and 31 Indigenous direct hires by trade contractors. There was also 25% trade-contracting spend with Indigenous-owned businesses, including eight Indigenous service partnerships and four Indigenous trade contractor partnerships. Further engagement was achieved by supporting cultural events, school field trips, and sponsorship of elder events.  
Through these types of programs and commitments, we can contribute to the expansion of fair and equitable employment opportunities that will heighten the diversity of the abilities and contributions of our industry.  
Building Better – Build Green  
Building with purpose and building for a better future starts with a commitment to build safer, more sustainably, and more efficiently than ever before.  
For example, Mass Timber, which promotes the use of sustainably managed and harvested wood as a primary construction material, is the fastest growing low carbon infrastructure solution in North America. Impending international building code advancements (i.e., permitting 18-story projects), global net zero objectives, and fortune 100 companies committing to Mass Timber all demonstrate massive potential for this sustainable solution across North America.  
This low-carbon building solution not only reduces the environmental impact of the construction industry, but it also improves the happiness and productivity of those who use these buildings post-occupancy. Studies have shown that physical workplace satisfaction can improve from 47% to 81%, and stress levels can be significantly lowered1.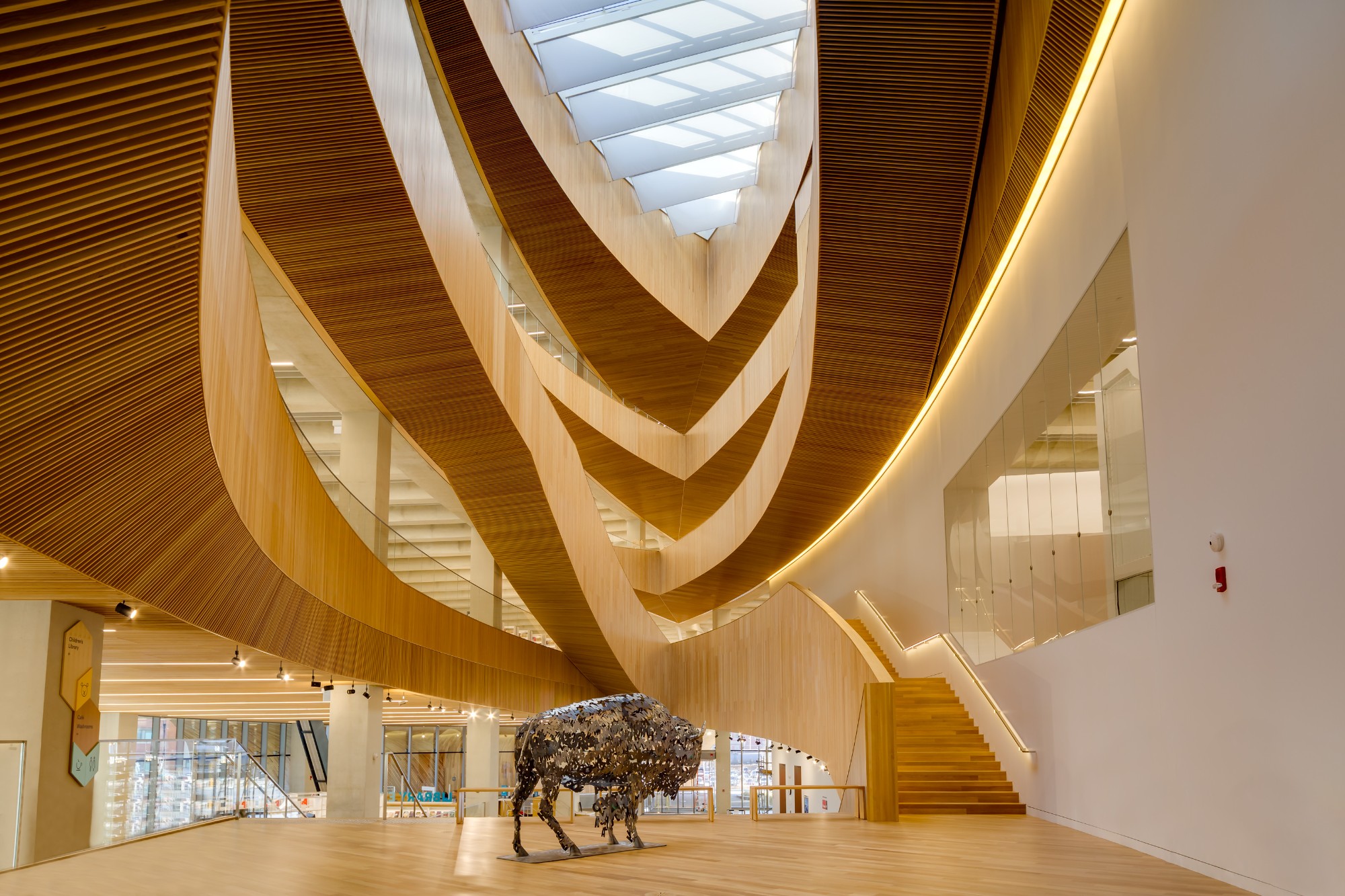 Mass Timber Facts – Improves productivity and happiness:  
Physical workspace satisfaction: 81% vs. 47%  
Better concentration: 83% vs. 65%  
In addition to these psychological benefits, Mass Timber offers great environmental performance and through sustainable forestry, wood-based materials in Mass Timber products capture carbon and offset total CO2 emissions. With a rising presence in the construction space, I anticipate we will continue to see organizations and governments leverage Mass Timber where appropriate as a "carbon smart" infrastructure solution. 
As another example, prefabrication and modular construction offer increased production efficiency, decreased construction time, reduced site risk, and minimized resource waste. Offsite prefabrication also creates opportunities for the implementation of sophisticated facilities in rural and remote locations, which has the potential to decrease construction inequity in remote and lower income communities.   
The power of accountability  
As an industry, we have the opportunity to be leaders for change. The technologies, collaborative approaches, and sustainable solutions I mentioned can all contribute to creating a more innovative AEC industry. However, these commitments must be rooted in accountability. There are ever growing expectations across all industries to demonstrate positive changes from an environmental, social, and economic perspective. This includes the responsibility to provide transparent, tangible, and measurable results.  
I look forward to continuing these conversations with the Building Good community, and I encourage you all to join as we discuss the challenges, solutions, and opportunities in the AEC industry as we work together to drive innovation and positive change. 
1 "Workplaces: Wellness + Wood = Productivity" Report prepared in 2018 for Forest & Wood Products Australia, by Andrew Knox, Howard Parry-Husbands, and Pollinate.
Back to blog